Pakistan Sand Production Line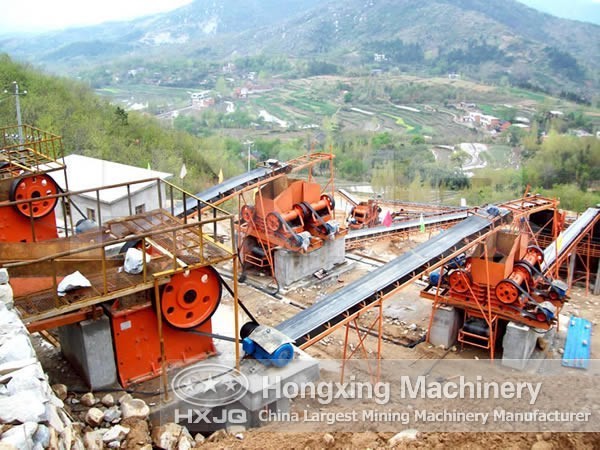 【Processing material】 river pebbles, quartz
【Production capacity】 200 t/h
【Device configuration】 vibrating feeder, two jaw crushers, FTMVSI-1140 vertical shaft impact crusher, vibrating screen, sand washer, belt conveyor, centralized electric controlling set and so on.
【Production】 the raw material size cannot be more than 600mm, and those materials that can be processed are river pebbles, quartz, granite, marble and so on. One production line can be widely used, whose advantages are adjustable production granularity, higher working efficiency and promise on sales service.
Give Us your Feedback
Do you need specific information on product,pricing,features or functionality? Please contact us!One of our sales executives will be in touch to answer your questions about SiteFM and services.