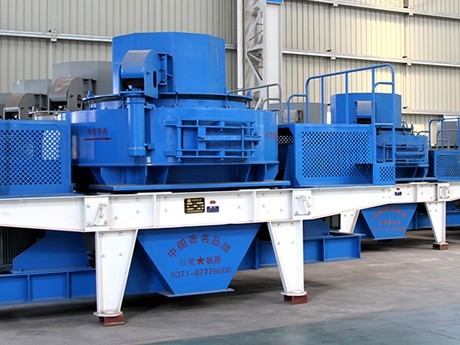 Sand Making Machine
Production capacity: 12–360 t/h
Feeding size: 35–60 mm
Power: 37–400 kw
Rotation speed of impeller: 800–3000 r/min
Total weight: 5600–27600 kg
Material handling: granite, basalt, limestone, pebble, cement clinker, comprised, iron ore, bauxite, etc
Advantages
1. This machine is a new type medium and fine stone crushing machine developed in the 1990s and also the machine type that is widely used to replace cone crusher, double-roll crusher and ball mill in the world.
2. This machine is low in energy consumption, high in output and big in crushing ratio.
3. The equipment is small in size, simple and easy in operation and convenient in installation and maintenance.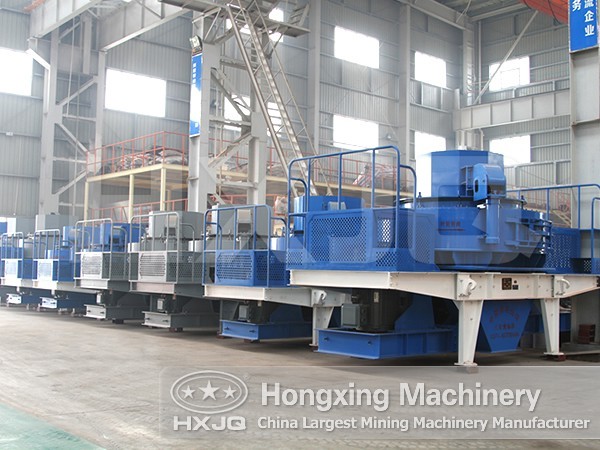 Overview
HX series vertical shaft impact crusher is mainly composed of feeding device, distributor, and whirling motion crushing chamber, impeller, principal axis assembly, pedestal driving device and motor.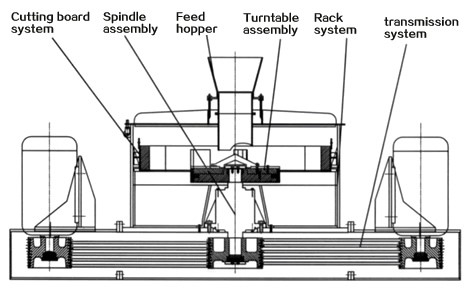 In the whole crushing process, the materials impact and crush with each other without directly contacting the metal spare parts, and just impact and grind with the material lining to be crushed, thus extending the abrasion time of the machine. The ingenious airflow self cycle inside the whirling motion chamber eliminates powder dust pollution.
Technical data
Model
specification
Max.feeding
size
(mm)
Power
(kw)
Rotation
speed of
impeller
(r/min)
Capacity
(t/h)
Overall
dimension
(L×W×H)
(mm)
Total
weight
(kg)
HX-06
35
2P 37-55
2000-3000
12-30
2500×1620×2600
5600
HX-07
45
4P 55-75
1500-2500
25-55
2700×1760×2800
7600
HX-09
50
4P 110-150
1200-2000
55-100
3900×2000×3070
12600
Related Products
Classic Case
Pakistan Sand Production Line

Production capacity: 200 t/h
Processing material: river pebbles, quartz
Benefits: top notch technique support, all-round services

Read more
South Africa Stone Crushing Plant

Production capacity: 250 t/h
Processing material: marble
Benefits: complete technique support, all-round services

Read more