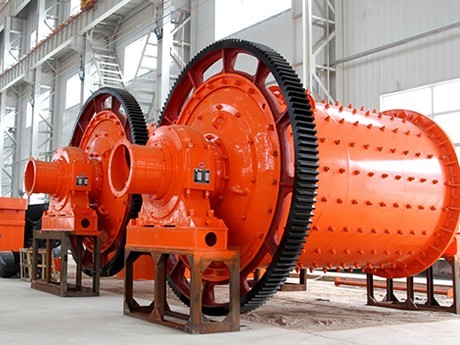 MBS Rod Mill
Production capacity: 0.62–180 t/h
Feeding granularity: ≤25–≤50 mm
Discharging size: 0.833–0.147 mm
Power: 18.5–630 kw
Total weight: 5500–137000 kg
Material handling: quartz, iron ore, copper ore, gold ore, glass, construction waste, cement clinker, etc
Overview
MBS rod mill is divided into dry type and wet type and the customers can choose suitable type according specific needs.
The MBS rod mill adopts advanced and controllable feeding and discharging technology and according to the materials to be ground, suitable grinding media should be equipped.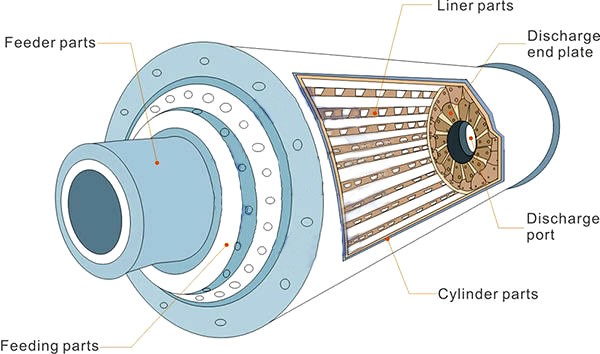 Advantages
The features of rod mill are that in the ore grinding process, the grinding media contact with the ore in a linear manner, so that it has selective grinding function. The granularity of the final products is even, and the amount of the particles that are over crushed and ground is low. When used for coarse grinding, the processing amount of rod mill is higher than that of the ball mill with the same specification.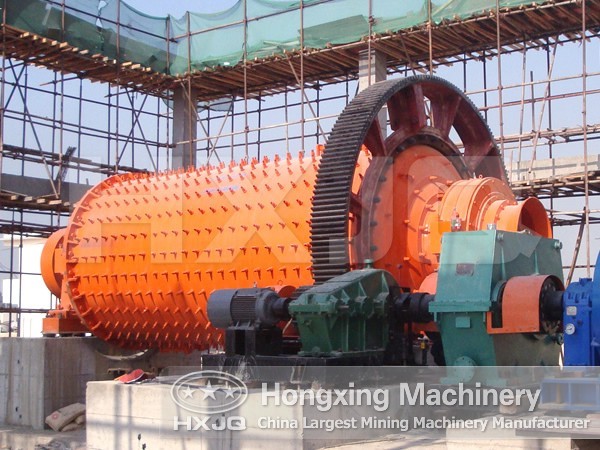 Technical data
Model

Shell Specifications (mm)

Shell rotation speed
(r/min)
Feeding size
(mm)
Discharging size
(mm)
Processing capacity
(t/h)
Power
(kw)
Total weight
(t)
Diameter
Length
MBS0918
900
1800
36-38
≤25
0.833-0.147
0.62-3.2
18.5
5.9
MBS0924
900
2400
36
≤25
0.833-0.147
0.81-4.3
22
6.7
MBS1224
1200
2400
36
≤25
0.833-0.147
1.1-4.9
30
13.9
MBS1530
1500
3000
29.7
≤25
0.833-0.147
2.4-7.5
75
19.8
MBS1830
1830
3000
25.4
≤25
0.833-0.147
4.8-11.6
130
34.9
MBS2130
2100
3000
23.7
≤25
0.833-0.147
14-35
155
46.5
MBS2136
2100
3600
23.7
≤25
0.833-0.147
19-43
180
48.7
MBS2430
2400
3000
21
≤50
0.833-0.147
25-65
245
59.7
MBS2736
2700
3600
20.7
≤50
0.833-0.147
32-86
380
92.5
MBS2740
2700
4000
20.7
≤50
0.833-0.147
32-92
400
95
MBS3245
3200
4500
18
≤50
0.833-0.147
64-180
630
149
Related Products
Classic Case
Pakistan Magnetic Separation Process

Production capacity: 150 t/d
Processing material: iron ore, hematite, limonite, manganese ore, ilmenite
Benefits: complete technique support, all-round services

Read more
Flotation Separation Process

Production capacity: 300 t/d
Processing material: iron ore, copper, zinc, lead, nickel, gold
Benefits: superb technique support, all-round services

Read more