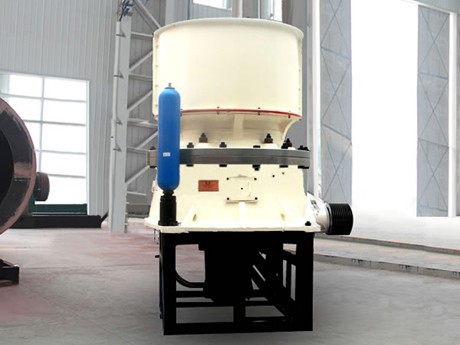 Single-cylinder Cone Crusher
Production capacity: 12–1000 t/h
Feeding size: 35–300 mm
Outlet size: 3–60 mm
Motor power: 30–280 kw
Total weight: 5–81.4 t
Material handling: limestone, granite, cobble, dolomite, bluestone, iron ore, construction waste, pebbles basalt, construction waste, glass, cement clinker, etc
Overview
Single-cylinder cone crusher is a highly efficient crusher designed by our company on the basis of introducing American technology and combing with the performance of the metal materials in China to satisfy the needs of developing countries. The external form of this crusher is very concise and compact because the unique design structure of the bottom cylinder completes three important functions of directly adjusting the discharging mouth, preventing iron from going through the crushing chamber and cleaning the chamber. For this reason, single-cylinder cone crusher does not have tag-on device for the adjustment of the discharging mouth nor external hydraulic cylinder or spring device for prevent iron from going through the crushing chamber.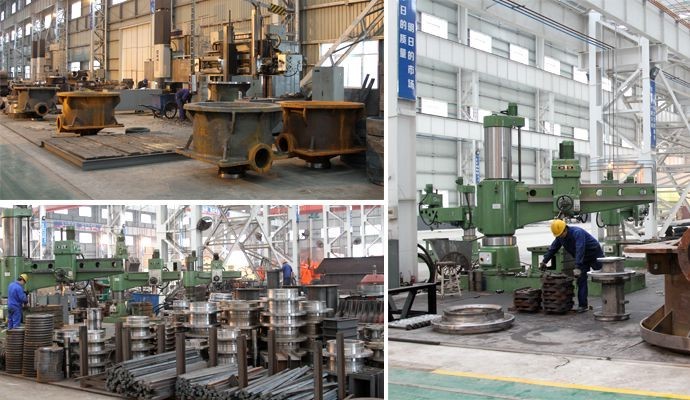 Single-cylinder cone crusher is divided into standard type and short-headed type which are used for medium crushing and fine crushing respectively. It is suitable for crushing all kinds of ores and rocks with high and over-medium hardness in medium, construction, water and electricity, transportation, chemistry and building material industry and it has even wider application in the crushing of metal ore and building sand and stone materials.
Advantages
1. High efficiency. This hydraulic cone crusher has supporting device on both upper end and lower end of the principle axis, so that it can sustain bigger crushing force and stroke, plus the special crushing chamber corresponding to the lamination principle, making it have higher crushing efficiency.
2. Big production capacity. This hydraulic cone crusher perfectly integrates with crushing stroke, crushing speed and the shape of the crushing chamber, so that when the diameter of the big end of the movable cone is the same, the productivity of this cone crusher is improved by 35%~60% compared with that of traditional spring cone crusher.
3. High-quality final products. This hydraulic cone crusher uses unique crushing cavity and lamination crushing principle to produce crushing effect between particles, so that the cubic particles in the final products accounts higher proportion and the granularity is evener.
4. Multiple cavity medium and fine crushing. Multiple cavity medium and fine crushing can be realized just through changing the fixed cone.
5. Double-insurance controlled hydraulic and lubricating system can ensure the overload protection of the machine and fine lubrication of the bearing.
6. Easy maintenance. Cone crusher has simple and compact structure, stable performance, low failure rate and convenient maintenance.