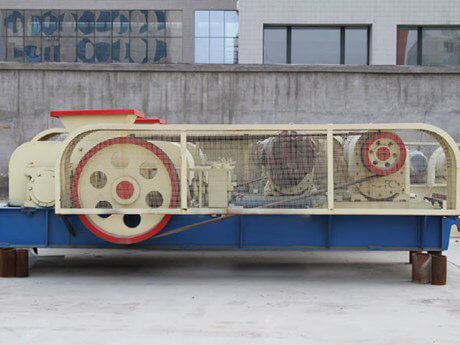 Roll Crusher
Production capacity: 5–100 t/h
Feeding size: ≤25–≤100 mm
Discharging size: 0.5–30 mm
Motor power: 5.5×2–30×2 kw
Total weight: 2.2–9.8 t
Material handling: coal, salt, plaster, brick and tile, limestone, etc
Advantages
This series crusher is a crushing machine researched and manufactured by our company for coarse crushing. The roll crusher is widely used for crushing high hard and medium hard materials in such industrial departments such as metallurgy, building material and refractory. It has the features of low noise, little powder dust, reliable performance and convenient maintenance.
Note: 2PG700×400 roll crusher has the best river cobble sand making effect.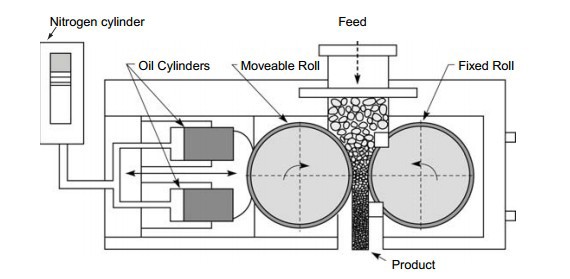 Overview
The main structure of the wheel gearing is composed of fixed roll, movable roll, drive shaft, machine box, chassis, cover piece and long gear cover. The motive power of the machine comes from the V-belt pulley of the electromotor, and a pair of middle reduction gear will make the fixed roll rotate, and then a pair of long gear drive on the other side of the fixed roll will drive the movable roll, and the two rolls perform relative movement to squeeze the materials.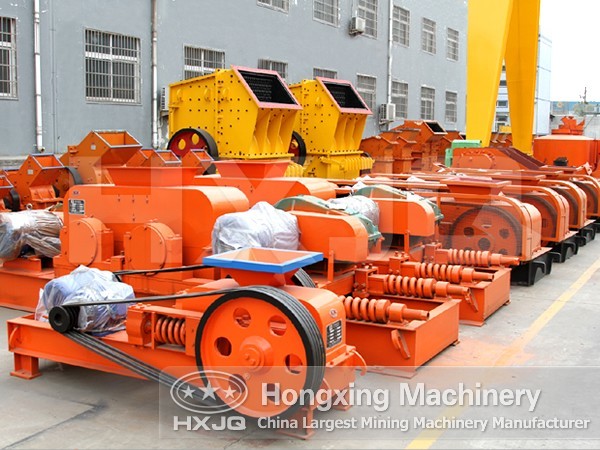 Technical data
| | | | | | | | |
| --- | --- | --- | --- | --- | --- | --- | --- |
| Model | 2PG0425 | 2PG0640 | 2PG0740 | 2PG0850 | 2PG1060 | 2PG1260 | 2PG1560 |
| Roller diameter(mm) | Ф400 | Ф600 | Ф700 | Ф800 | Ф1000 | Ф1200 | Ф1500 |
| Roller width(mm) | 250 | 400 | 400 | 500 | 600 | 600 | 600 |
| Input Size(mm) | ≤25 | ≤25 | ≤25 | ≤25 | ≤30 | ≤30 | ≤30 |
| Discharging Gate(mm) | 2-8 | 2-8 | 2-8 | 2-8 | 2-10 | 2-10 | 2-10 |
| Processing capacity(t/h) | 5-10 | 10-20 | 15-30 | 20-40 | 30-50 | 40-70 | 60-110 |
| Power Models | Y132M-6 | Y180L-6 | Y200L-4 | Y225M-4 | Y250M-4 | Y315M-6 | Y315L-6 |
| Motor power(kw) | 5.5×2 | 15×2 | 30×2 | 45×2 | 55×2 | 75×2 | 110×2 |
| Total weight(t) | 2.2 | 5.9 | 9.8 | 13.5 | 17.2 | 28.5 | 39.3 |
Related Products
Classic Case
Pakistan Sand Production Line

Production capacity: 200 t/h
Processing material: river pebbles, quartz
Benefits: top notch technique support, all-round services

Read more
South Africa Stone Crushing Plant

Production capacity: 250 t/h
Processing material: marble
Benefits: complete technique support, all-round services

Read more