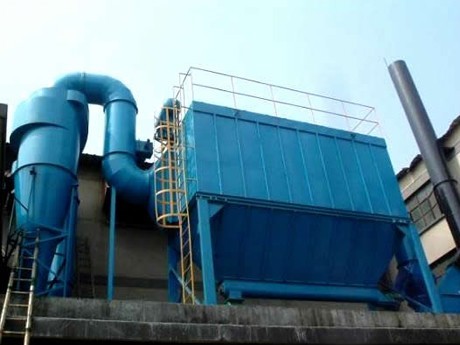 Plenum Pulse Bag Type Dust Collector
Capacity: 6912–322560 m³/min
Gas consumption: 0.27–16.7 m³/min
Number of filter bag: 96–3584
Dust collection efficiency: 99.8 %
Weight: 2.4–84.0 t
Application range: building materials, cement, metallurgy, chemical and refractory industry
Overview
PCC plenum pulse bag type dust collector is widely used in building material, cement, metallurgy, machinery, chemistry and refractory industry, and is especially suitable for collecting the dust produced in the cement crushing and grinding, transportation and packaging in the cement plant, and this equipment has strong adaptability.
Advantages
According to the specific condition of the processing site, this series of dust collector can flexibly design online or offline high-efficiency and even ash cleaning system. According to the specific need and the system pressure, it can choose high pressure and low pressure and online and offline impulse to clean the ash. The operating life of the pulse valve is over 5 years and the operating life of the filter-bag is over 2 years. This equipment has low operational cost, and it adopts compressed air energy injection drainage to ensure the ash cleansing pressure of the bottom of the filter bag.
Dusty gas goes in from the air intake of the dust catcher and into the ash bucket through the partition board, and at the same time the air flow slows down. Due to the inertia, the coarse particles in the gas will fall into the ash bucket, and the fine dust particles will go up along with the gas and into the filtering chamber. The powder dust will stick onto the surface of the filter bag, and the purified gas will go into the upper cleaning room through the filter bag and be sucked by the main air blower of the dust collecting system and discharged into the air.
Technical data
Model
Processing Air Quantity(m3/min)
Air Speed in Filter Bag(m/min)
Filtering Area(㎡)
Number of Filter Bag
Gas Consumption(m³/min)
Equipment Resistance(Pa)
Dust Collection Efficiency(%)
Heat Preservation Area(㎡)
Weight(t)
32-3
6912
1.0-1.2
96
96
0.27
1500-1700
99.8
26.5
2.4
32-4
9216
128
128
0.37
34
3.4
32-5
11520
160
160
0.48
41
4.4
32-6
32-4
32-5
13824
18432
23040
192
256
320
192
256
320
0.55
1.2
1.5
48.5
70
94
5.4
8.9
10.8
64-6
27648
384
384
1.8
118
11.7
64-7
32256
448
448
2.1
142
13.8
64-8
36864
512
512
2.4
166
14.5
96-4
27648
384
384
1.2
110
11.7
96-5
34560
480
480
1.5
120
13.8
96-6
96-7
96-8
96-9
96-2*5

41472
48384
55296
62208
69120
576
672
768
864
960
576
672
768
864
960

1.8
2.4
2.4
2.7
3.0
130
140
150
160
175
15.5
47.2
20.2
21.6
21.0
96-2*6
82944
1152
1152
3.4
210
25.2
96-2*7
96768
1344
1344
4.2
245
29.4
96-2*8
110592
1536
1536
4.8
280
33.6
96-2*9
124416
1728
1728
5.4
315
37.8
96-2*10
128-6
128-9
128-10
138240
69120
103680
115200
1920
690
1440
1600
1920
768
4452
1280
6.0
3.6
5.4
6.0
350
125
196
205
42.0
20.1
26.4
28.9
128-2*6
138240
1920
1536
7.0
232
36.6
128-2*7

161280
2240
1792
8.3
247
43.9
128-2*8
184320
2560
2048
9.5
262
50.0
128-2*9
207360
2880
2304
10.7
277
55.4
128-2*10
128-2*11
128-2*12
128-2*13
230400
253440
276480
299520

3200
3520
3840
4160
2560
2516
3072
3328
12
13.4
14.3
15.5
292
307
322
337
60.0
65.4
72.0
78.0
128-2*14
322560
4480
3584
16.7
352
84.0
Related Products
Classic Case
South Africa Stone Crushing Plant

Production capacity: 250 t/h
Processing material: marble
Benefits: complete technique support, all-round services

Read more
Superfine Slag Powder Production Line

Production capacity: 100,000 t/y
Processing material: blast furnace slag
Benefits: excellent service, exquisite technique support

Read more