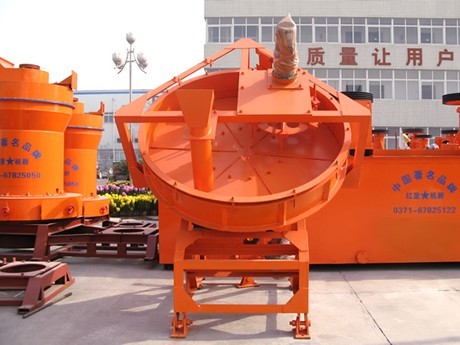 Disk Granulator
Production capacity: 4–24 t/h
Feeding size: <50 mm
Disk diameter: 1000–2000 mm
Disk rotation speed: 4.79–7.5 r/min
Power: 2.2–11 kw
Weight: 740–5234 kg
Material handling: pulverized coal, cement, clinker, fertilizer, etc
Overview
The disk uses unitary arc structure, and the granulation rate can reach over 93. There are three discharging mouths for the convenience of intermittent production, thus greatly reducing the labor strength and improving the working efficiency.
Advantages
Disk grain making machine has many advantages such as high balling rate, mellow particles, simple and easy operation and convenient maintenance.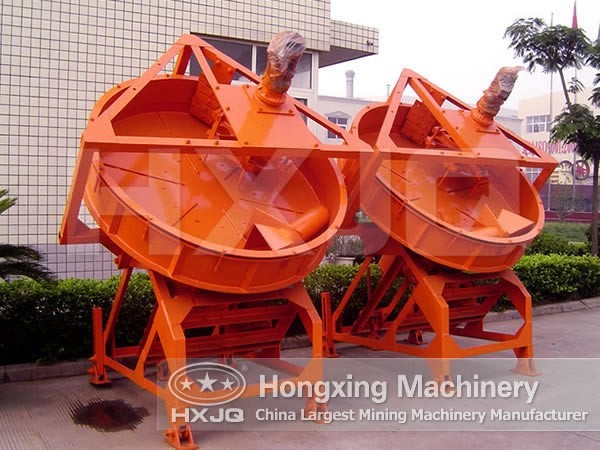 The stickiness and plasticity of the materials make the ball bulges bond with each other and gradually become big in the moving process. When the parameters of the dip angle of the balling disk, height of the disk, rotary speed and water are determined, the balls with different gain diameters leave the ball edge and roll down according to different release angel because their gravity is different.
Technical data
Specification
(m)

Rotation speed
(r/min)

Production capacity
(t/h)

Motor
(kw)

Adjustment range of obliquity

Dimensions
(m)

Total weight
(t)

Φ2.2

14.25

4-8

7.5

35-55

2.8×2.75×2.58

3.2

Φ2.5

11.81

5-10

7.5

35-55

3.2×2.3×3

3.6

Φ2.8

11.21

12-16

7.5

35-55

3.4×2.6×3.1

4.1

Φ3.0

11.3

15-18

11

35-55

3.7×2.7×3.3

4.8

Φ3.2

9.6

15-20

11

35-55

3.9×2.7×3.4

5.6

Φ3.6

9.1

18-24

15

35-55

4.3×3.1×4.0

7.2
Related Products
Classic Case
Pakistan Magnetic Separation Process

Production capacity: 150 t/d
Processing material: iron ore, hematite, limonite, manganese ore, ilmenite
Benefits: complete technique support, all-round services

Read more
Flotation Separation Process

Production capacity: 300 t/d
Processing material: iron ore, copper, zinc, lead, nickel, gold
Benefits: superb technique support, all-round services

Read more