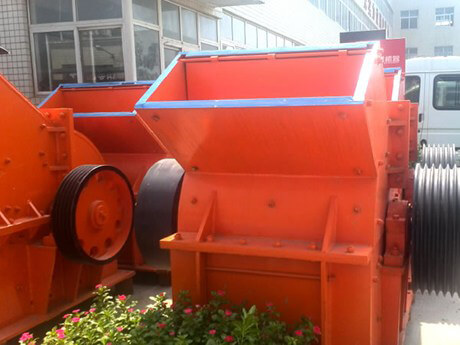 Hammer Mill
Production capacity: 5–150 t/h
Feeding size: ≤200–≤350 mm
Discharging size: ≤25–≤35 mm
Motor power: 11–480 kw
Total weight: 0.8–37.5 t
Material handling: limestone, coal gangue, bluestone, etc
Advantages
1. The working hammer adopts new technology for casting, so that it is wear resistant and impact resistant.
2. The granularity can be adjusted according to the requirement of the customers.
3. Hammer crusher has a sealed structure which solves the problems of powder dust pollution in the crushing workshop and ash leakage of the machine.
4. This crusher has the advantages of attractive appearance, compact structure and few easy-wearing parts and convenient maintenance.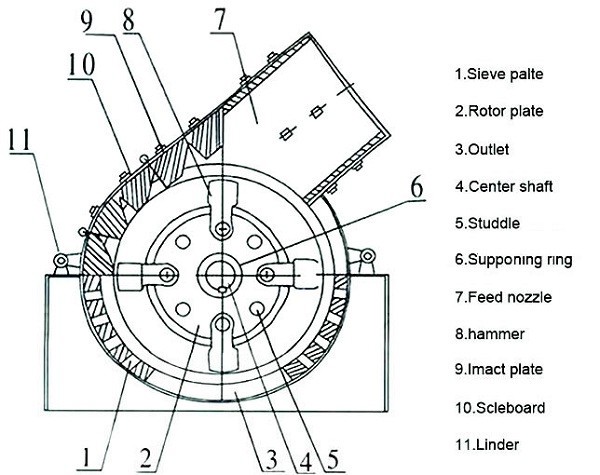 Overview
Hammer crusher is used for crushing medium hard materials with weak abrasiveness, and the compression strength of the materials to be crushed should not exceed 100MPa, and the water content should be lower than 15%. The materials that can be crushed by hammer crusher include coal, salt, chalk, gypsum, tile and limestone and also fiber structure and broken wood and paper with strong elasticity and tenacity.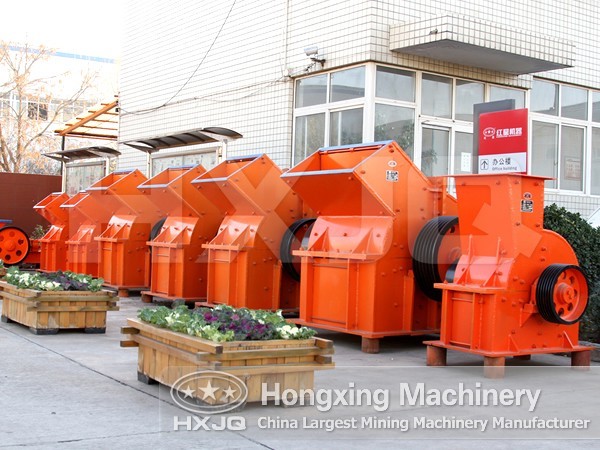 Technical data
Specification
Capacity(m³/h)

Motor Power
(kw)
PCΦ400×300
5-10
4P 11KW
PCΦ600×400
10-22
4P 22KW
PCΦ800×600
18-40
6P 55KW
PCΦ1000×800
25-50
8P 75KW
PCΦ1000×1000
30-55
8P 90KW
Related Products
Classic Case
Pakistan Sand Production Line

Production capacity: 200 t/h
Processing material: river pebbles, quartz
Benefits: top notch technique support, all-round services

Read more
South Africa Stone Crushing Plant

Production capacity: 250 t/h
Processing material: marble
Benefits: complete technique support, all-round services

Read more