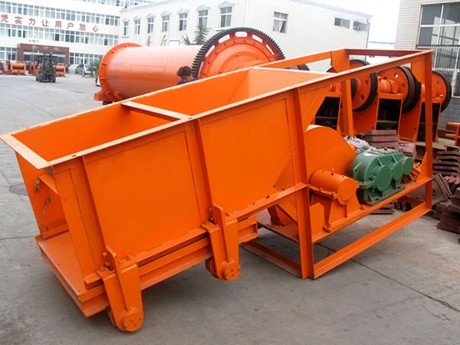 Chute Feeder
Feeding capacity: 10.5–300 t/h
Feeding size: 205–300 mm
Outlet size: 600×500–1000×1900 mm
Total weight: 1054–2691 kg
Power: 4–7.5 kw
Material handling: powdery, granular materials
Overview
Chute feeder can be installed on the ground or lifted at the discharging mouth of the ore storage bin. The chute base board moves back and forth and the frequency of stroke are 20-60 times per minute and the stroke is 20-200mm.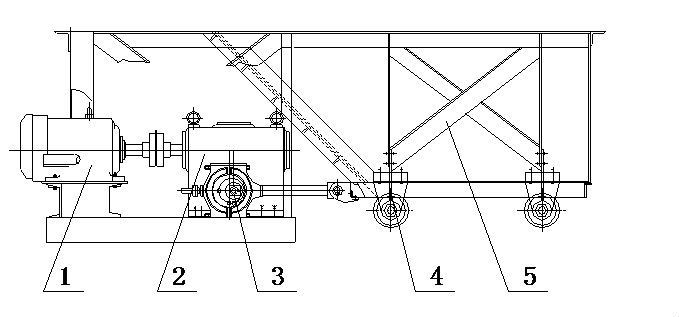 The biggest chute feeder can satisfy the feeding of iron ore whose granularity is smaller than 500mm. The commonly used chute feeder is 980*1240 feeders whose feeding granularity is 350-0mm and that is suitable for feeding the 400*600 jaw crusher.
Advantages
Chute feeder is suitable to be used in ore beneficiation, coal, chemistry and other industrial departments and it is able to take out the granulate massive materials from the storage bin and send them to different types of material receiving devices, but it is not suitable for feeding concentrate powders or other powdery materials.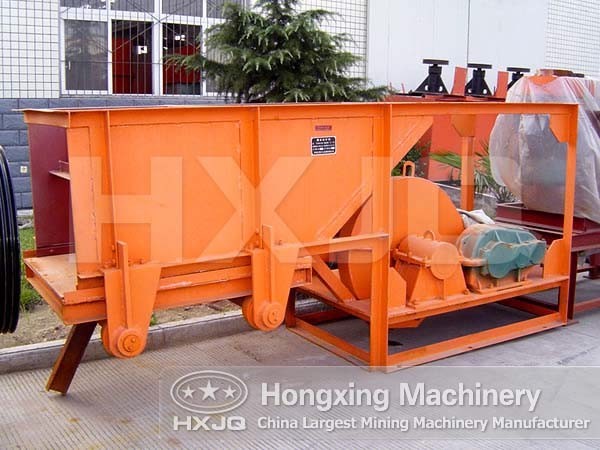 Technical data
Specification
Capacity
(t/h)
Motor Power
(kw)
600×500
10.5-25.5
4
980×1240
36-90
7.5
1000×1900
300
7.5
Related Products
Classic Case
Pakistan Magnetic Separation Process

Production capacity: 150 t/d
Processing material: iron ore, hematite, limonite, manganese ore, ilmenite
Benefits: complete technique support, all-round services

Read more
Flotation Separation Process

Production capacity: 300 t/d
Processing material: iron ore, copper, zinc, lead, nickel, gold
Benefits: superb technique support, all-round services

Read more